As our thanks for registering with Pro Music Coaching, you'll receive instant access to our guide "4 Secrets To Effective Practicing".
These concepts will help you make the most out of your practice time as you choose courses to build your musical skills and solidify the ones you already have.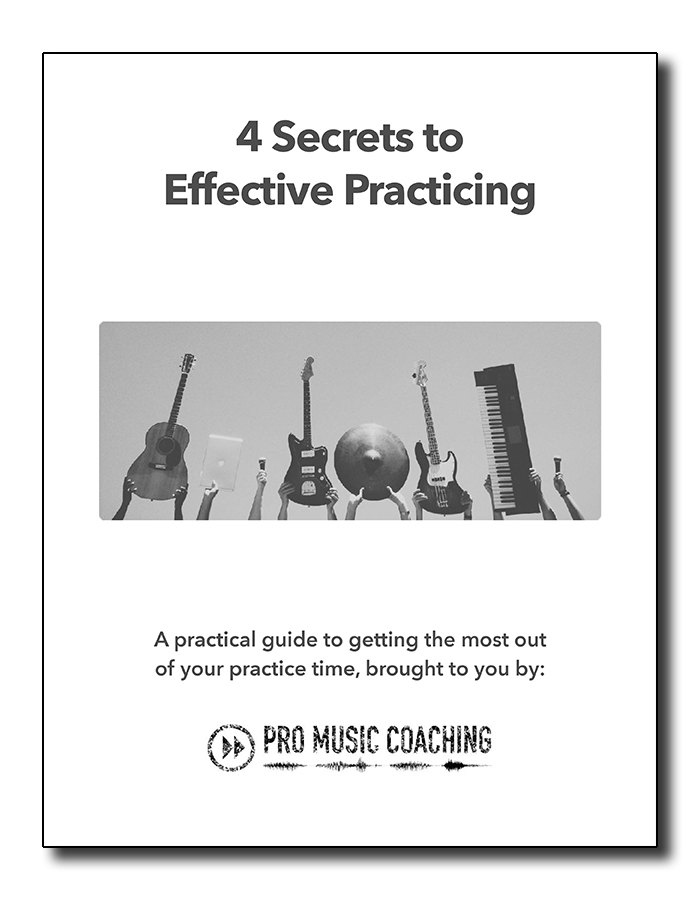 A Sample Of What We Offer
We're constantly developing new courses on a variety of music topics. Each course is designed to give you that skill in as little time as possible. If you are registered with the school, you will receive a notice whenever we post a new course. Here are a few already available.
If you choose to sign up for a course, you can register your account with that first course. Not sure exactly what your want to learn yet or waiting to see what else we add? Register for free without picking a course and choose later.